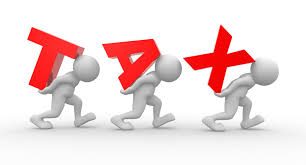 REAL PROPERTY GAIN TAX
The Real Property Gain Tax (RPGT) is a tax chargeable on the profit gained from the disposal of a property's in Malaysia which is payable by  a seller.
For example, A man bought a piece of property in year 2000 at a value of RM500,000. Subsequently, A  man sold the property to A girl at the value of RM700,000 then the RPGT is calculated for RM200,000 profit gaining from the disposal of the property.
Deductible of gain tax after
Renovation costs
Stamp duty
Valuation fees
Legal fees, Agent fees
Tax Rate of RPGT for Malaysian & PR (Individual)
Disposal within 3 years from purchased     30%
Disposal 3 to 4 years from purchased          20%
Disposal 4 to 5 years from purchased          15%
Disposal after 5 years from purchased         Nil
Tax Rate of RPGT for Malaysian & PR (Company)
Disposal within 3 years from purchased     30%
Disposal 3 to 4 years from purchased          20%
Disposal 4 to 5 years from purchased          15%
Disposal after 5 years from purchased          5%
Tax Rate of RPGT for foreigners (individual)
Disposal within 5 years from purchased      30%
Disposal after 5 years from purchased            5%
Exemptions
An individual will be given an exemption equal to Rm 10,000 or 10% of the chargeable gain, whichever is greater.
Malaysian citizen and permanent resident will be entitle once in a lifetime exemption on any chargeable gain arising from the disposal of his private residence
Transfer and transmission from deceased to beneficiaries
Transfer between Spouses, parent and child, grandparent and grantchild
Transfer to trustees.
PRIMA 1 (One Malaysian Housing Scheme)

What is it?
PR1MA, short for skim Perumahan Rakyat 1Malaysia (1Malaysia People's Housing scheme), is a program-me to build more affordable housing for Malaysian citizens. It was launched by Prime Minister Najib Tun Razak in July 2011, and established under the PR1MA Act 2012. It is managed by the government-owned Perumahan Rakyat 1Malaysia Berhad (PR1MA Corporation Malaysia) under the Kementerian Perumahan dan Kerajaan Tempatan (Ministry of Housing and Local Government).
Why was it introduced?
PR1MA aims to provide high quality yet affordable housing for middle-income households. The housing developments under the PR1MA programme are located in major cities and towns across Malaysia, and provide greater ownership as well as improving quality of life among the people.
Where can you find PR1MA housing?
Currently there are approximately 86 PR1MA development projects all around Malaysia (based on the number of projects listed in their website), located in key urban areas of different states. Some are already closed, but many others will soon be open to applicants, so it's best to check back every so often to see if any developments in your desired area are available. Some notable locations include Ampang Jaya (KL), Seremban, Melaka, Johor, Pulau Pinang, Ipoh, Sungai Petani, Pasir Puteh, Kuala Terengganu, Sandakan, and Kuching, among others.
How much do PR1MA homes cost?
Houses built under the PR1MA programme vary in size and type to suit different household needs. As such, they are priced between RM100,000 to RM400,000 in order to fit the budget of low- and middle-income citizens.
What are the criteria to be eligible for the PR1MA scheme?
Applicants must fulfill 4 basic requirements in order to be eligible for PR1MA:
Must be a Malaysian citizen
21 years of age and above
Individual or household income between RM2,500 – RM15,000
Own no more than 1 property, if any
How can I apply for PR1MA housing?
If you fulfill the basic requirements to be eligible for the programme, just head on over to the PR1MA website. Simply register for an account, upload the required documents, apply for developments that you are interested in, and wait for the balloting results to see if your application is successful. If you have been chosen, congratulations are in order, but even if you aren't, don't give up and try again for other PR1MA developments or other government housing schemes!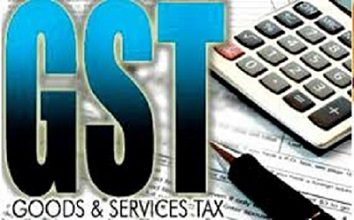 Goods And Services Tax
For residential property which is used as home office the tax ability of the property will depend on the approved use of the building in the Approved Layout Plan and Development Order ( Surat Kebenaran Merancang). If the building is approved for Mixed Development Purposes ( i.e. commercial and residential)  by the relevant local authority and the approved layout paln and approved layout building is for Dwelling Purpose, the sale and lease of the property will be exempt. However if the building is approved for non-residential use such as office use then the sale and lease of the property will be taxable.
 If a residential building built on commercial land like SOHO need to pay GST? The guideline is based on actual usage of the property like design and features. Same goes for vacant land. Residential land is exempted from GST. If SOHO is under HDA (Housing Developer Act) then it is obviously under residential usage and therefore is exempted from GST. What if is commercial usage house along Jalan Maarof? Their usage is commercial, so need to pay GST. Unless you are staying in one of the houses there and used it as residential purposes.
In the case of non residential land , individual is treated as business and therefore must be register for GST , if he has at any one time in his ownership;
More than two commercial properties and who sells one and the value of the sale plus all other business income is more than the threshold
More than one acre of commercial land and who sell one and the value of the sale plus all other business income in more than the threshold
A singular and non cumulative commercial property of land that is worth more than RM 2 million.
Can a purchaser choose not to pay GST to the vendor? Purchaser can easily check whether the vendor is registered under the GST from www.gst.customs.gov.my. Purchaser has the right to purchase the commercial properties from a non registered vendor.
In Malaysia, carrying business can be through business vehicles of sole proprietorship, partnership, limited liability partnership or even private limited companies (Sdn Bhd). Each of these business vehicles are termed as a separate GST entity and must be registered with the RMC individually.  
Sole proprietorship is under personal name, we have to add all business income all together and if exceeded Rm500,000, have to pay GST.  IT is also can be voluntary registration but after registered shall remain for a period of at least 2 years. In the case of non residential land individual is treated as

Will Vendor/Landlord be charged GST for sale/rent of Commercial Property ?

Vendor/Landlord must be a GST registered person (Taxable Person)
In the course of furtherance of business of the Vendor/Landlord
Property is located in Malaysia
A person is liable to registered if his total taxable supply of the current month and the next 11 months exceeds Rm500,000.
Any individual owning commercial property at any one time:-
Make a supply of two commercial properties or commercial land not exceeding 1 acre would be treated as not carrying out business even if the sale is more than RM500,000 in a 12 months period;
Would also be treated as not carrying out business if there is no intention of making a supply;
Make a supply of rental services on such property is liable to be registered when the turnover for such supply exceeded the threshold amount of Rm500,000.
GST is chargeable for commercial use rented property if the rental services on commercial property are liable to be registered when the turnover exceeded the threshold of RM500,000.
Exempt Supply
Residential Used Property
Agricultural Property
General Use eg burial ground, playground, religious property
No GST for rental derived from residential properties
Supply of Goods in Property Transaction
Definition as per Clause 2(1) of first schedule of GST Act:- Any transfer of  The whole right of ownership of land; Land under an agreement for the sale of such land. Land under agreement which expressly stipulated that the ownership of such land will pass at some time in the future (subject to state consent) ; any interest under Deed of Assignment; or any strata title; is a supply of goods.
In the case of land, any individual is supplying commercial property for any license to occupy, rights to use, lease, rent or easement and annual turnover for such supply is more than the prescribe threshold in the 12 months period is treated as carrying out a business.