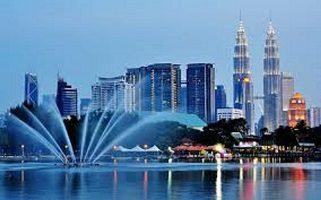 Malaysia My Second Home Eligibility
The MM2H programmed is open to all countries recognized by Malaysia but the programmed has numerous requirements. These requirements include a minimum monthly income, minimum liquid assets, a fixed deposit, plus various other rules. The exclusion of foreign spouses of Malaysian citizens was removed in February 2009 and they are now allowed to apply for the MM2H visa. Effective 2009 applicants are not required to use the services of an approved government agent. If you do choose to use an agent they must be authorized by the Ministry of Tourism. These companies have the initials "MM2H" in the company name.

Upon Application – Financial Requirements For MM2H

Applicants are required to show they have sufficient financial resources to live in Malaysia without seeking employment or other assistance from the government.
Applicants under 50 are required to show liquid assets above RM500,000 and a monthly income of over RM10,000 (equivalent).
Applicants over 50 have to show liquid assets over RM350,000,and a monthly income over RM10,000. Applicants who receive a government pension used to be exempted from making any fixed deposit although recently this exemption is no longer being given.Applicants over 50 have to show liquid assets over RM350,000,and a monthly income over RM10,000. Applicants who receive a government pension used to be exempted from making any fixed deposit although recently this exemption is no longer being given.
Acceptable liquid assets for people over 50 include cash in the bank, bonds and securities.

Upon Approval – Fixed Deposit Requirements For MM2H

Approved applicants over 50 receiving a pension from a Government in excess of RM10,000 a month can request exemption from making the Fixed Deposit. All others have to make a Fixed Deposit as follows.
i) MM2H Applicants aged below 50 years old:
Must place a Fixed Deposit in a bank account in Malaysia of RM300,000
Can withdraw up to RM150,000 for the purchase of house, medical insurance or children's education expenses after the deposit has been placed for one year
Applicants can use their car purchase grant to withdraw part of their Fixed Deposit after two years.
Must maintain a minimum balance of RM150,000 from second year onward and throughout stay in Malaysia under this program me.Car purchase (copy of Car Grant issued by the Road Transport Department. Receipt of booking fee is NOT ACCEPTED)

ii) MM2H Applicants aged 50 years and above:
Must place a Fixed Deposit in a bank account in Malaysia of RM150,000
Can withdraw up to RM50,000 of the fixed deposit after one year to purchase of house, medical insurance or children's education expenses.
Applicants can use their car purchase grant to withdraw part of their Fixed Deposit after two years.
Must maintain a minimum balance of RM100,000 throughout their stay in Malaysia under this programme.Car purchase (copy of Car Grant issued by the Road Transport Department. Receipt of booking fee is NOT ACCEPTED)


iii) MM2H Applicants who have purchased a house (or houses) with a total value of RM1 million and above.
Must show evidence of ownership and full payment of the property.
Must have been purchased within 5 years of application for MM2H visa.
Will have to place a Fixed Deposit in a bank account in Malaysia of RM150,000 if under 50, and RM100,000 if over 50.It should be noted that the fixed deposit does not have to be placed until after the applicant has received a letter of "conditional approval". This letter sets out the steps that have to be completed before the visa is issued. This usually consists of placing the Fixed Deposit, having a medical examination in Malaysia and obtaining medical insurance for Malaysia. Once these steps are completed the visa can be collected from the Immigration Department in Putrajaya.

Employment/Business Investment Rules for MM2Hers

MM2H visa holders aged 50 years old and above can work for up to 20 hours a week. This is applicable to visa holders who have specialized skills in certain approved sectors. We are advised the decision on whether to approve part time work is based on the approving committee view on whether a Malaysian could do the job.MM2Hers are permitted to set up and invest in businesses in Malaysia. They will be subject to the same regulations as other foreign investors but will not be permitted to become actively involved in the day to day running of the business. If they wish to do this they must switch their visa to a work permit.
Sponsor/Security (Personal) Bond
All applicants require a Malaysian sponsor to support their application. In addition they will be required to place a Personal Bond of up to RM2000 before the visa will be issued. If the applicant uses an agent then the agent will become the sponsor and the agent is also required to place the Personal Bond for the applicant.
Insurance Coverage and Medical Report for MM2H
Applicants and their dependents must possess a medical insurance coverage from any insurance company that is valid in Malaysia. This may be waived for older applicants who are denied coverage because of their age. All applicants and their dependants are required to have a medical examination from any private hospital or registered clinic in Malaysia. Both these conditions are met after the letter of "conditional approval" is issued.
Dependents
Applicants are allowed to bring along their dependents (children below 21 years of age, step children, disabled children, and parents) under their MM2H visa. Older dependent children will have to get a separate visa. Dependants attending school in Malaysia are also required to apply for a Student Pass which allows them to continue their education in schools or Institutions of Higher Learning recognized by the government.
House Purchase
Each participant is allowed to purchase an unlimited number of residences above the minimal applicable price set for foreigners buying property in the State where they make the purchase. In most cases the minimum price is RM1,000,000 although some States, like Penang, have lower minimums for Mm2H visa holders. All purchases must be approved by the State authorities. Certain types of property cannot be purchased by foreigners e.g. those on 'Malay Reserve' land.

Taxes
Successful applicants are subject to Malaysian taxes on income sourced from Malaysia but income from overseas is not taxable. Even when foreign income (for example, a pension) is taxed at source by the overseas country they will stop this, once evidence is shown that the person is resident in Malaysia.

Security Vetting
Approvals are given subject to security vetting clearance conducted by the Royal Malaysian Police. Applicants will also have to show a police clearance certificate (letter of Good Conduct) from their home country to show they do not have a criminal record.

Restrictions
Successful applicants are not permitted to participate in activities that can be considered as sensitive to the local people like political or missionary activities.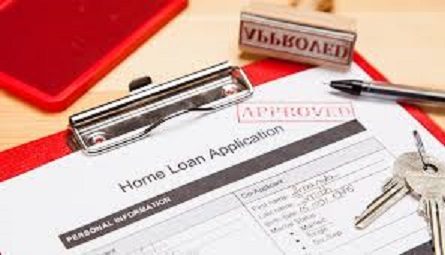 Home Loan @ Choosing the right home loan package respectively.
Buying a house is a huge financial decision, there are many types of loans in the market that you can take to pay for the property you intend to buy. How do you know which is the best for you? Take a look at the four most common home loan packages in Malaysia.
Term Loan
This is the most conventional of all the loans. You pay interest and principal throughout the tenure. A term loan has a maximum tenure of 35 years or age 70, whichever comes first, in Malaysia. For example, your monthly installment of RM2,129.66 will consist of RM442.16 being the principal amount and RM1,687.50 being interest incurred. You will pay more interest and less principal in the initial years of repayment. If you would like to pay more to finish the loan earlier, you will need to inform the bank before hand in order to reduce the principal. You will have to do that as otherwise the extra payment will go towards prepayment for the following months.
Overdraft
For overdraft, the borrowers only pay interest portion without having to pay the principal. How much interest you are charged will depend on how much you have utilised the overdraft facility. Overdraft is good for businesses, apart from withdrawing only what they need to meet commitments. Any surplus funds at anytime can be deposited into the overdraft account, therefore reducing the overdraft balances and consequently, the interest charged, which is calculated on daily rest.
Flexi Loan
Flexi loan is a hybrid between a term loan and overdraft. The borrowers will still need to pay the monthly instalment but can do any additional repayment at any time without informing the bank. The additional repayment will go towards reducing the interest charged on the flexi-loan facility as the principal owing to the bank has now been reduced. This facility makes use of the current account to operate. Be extra careful when you choose this package from the banks as there are banks that charge extra when you pay more towards reducing the principal.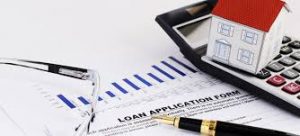 Islamic Loan
Islamic loan uses the Murabahah concept under syariah principle. Under the Islamic concept of lending, banks will buy the property from the borrower and then rent it back to them. The bank will determine the profit rate in advance after considering the tenure duration. You have a choice to choose either the fixed interest rate or the floating rate. The interest on the floating rate is lower than the fixed.
Do keep in mind that the approval for whichever loan you apply for will depend on many factors – not just your credit score  including whether you have a criminal record (burglary, arson, fraud, murder, etc), stable income, existing loans (car, student, personal, etc), credit card debt, and more. If you have a felony on your record, banks may still approve your loan but your interest rate will be higher than normal.

Malaysia My Second Home Programmed is initiated and promoted by the Government of Malaysia, to allow foreigners to stay in Malaysia for as long as possible, on a multiple-entry Social Visit Pass.
The programmed is open to all nationalities regardless of race, religion, gender or age; where applicants are allowed to bring their spouses and unmarried children below the age of 21 and parents ( above 60 years old), as dependents. The Social Visit Pass is initially for a period of Ten years and is renewable.
Malaysia, Situated in the heart of South East Asia, reflects the very essence of Asia, a bubbling, bustling melting pot of races and religions, where various ethnic groups live together in peace and harmony. The country has much to offer, not least, of which is a low cost of living, make more attractive with relatively high standards of living.
The rapid economic growth of Malaysia has resulted in substantial investment towards infrastructure and the continuous upgrading of facilities to world-class standards. Yet, in spite of rapid growth, Malaysia has not lost its traditional cultural essence and is well-known for its extreme contrasts, which further add to its " diversity" towering skyscrapers look down upon wooden houses built on stilts, while five star Hotel sit jest meters away from ancient reefs. All this and more has made Malaysia a perfect choice for as my second home.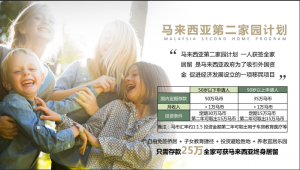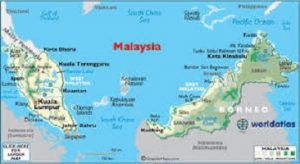 Geography
Malaysia is made up of two distinct geographical parts – Peninsular Malaysia to the west and the state of Sabah and Sarawak on Borneo Island to the east, both of which sit just north of the equator and separated by the South China Sea. Peninsular Malaysia has a border with Thailand to the north and the island of Singapore sit offshore in the south, while Malaysia Borneo shares borders with Brunei and Indonesia.
The total area of Malaysia is approximately 330,000 square kilometer, with most of it located on the island of Borneo. Peninsular Malaysia only comprises approximately 40% of the total area.
Malaysia is not located within the Pacific Ring of Fire Zone, making it free from major natural disasters such as volcanoes, tsunami, typhoons and earthquakes.
Weather
The country enjoys a tropical climate, with weather that is pleasant, warm and balmy with moderate rain throughout the year. There are also highland residential areas and resorts with permanent spring-like weather throughout the year, which temperatures are between 15″c (59″F) to 25″c (77″F).
The People of Malaysia

Malaysia is a multi-racial country consisting of Malays, Chinese, Indians and numerous indigenous people. Having lived together for generations, all these cultures have influenced each other creating a truly Malaysia culture.
Culture – A land of charming Diversity
Malaysia is a mosaic of cultures, owing to its colourful historical past and being part of the international spice route many hundreds of years ago. The amalgamated culture is a colorful heritage that is still a large part of daily life practices, despite urbanization of the cities.
Language
The English language is well established as an international language of choice with a large number of people conversing in fluent English. This makes Malaysia especially attractive to native English speakers or those speak enough English to communicate.
Recreation & Entertainment
Recreation and entertainment facilities are abundant in Malaysia, owing to the year – round pleasant weather and natural wonders of its tropical environment. The country has everything for the family, or for individual pursuit of fun and creation – theme parks, jungle trails, world – class cinemas, performing arts theaters and art galleries, sports facilities, water sports and golf courses.
Food and Fruits in Malaysia
Malaysia food is a varied culinary spectrum, originating from Malaysia's multi-ethnic population. Malaysian relish and celebrate their diverse food, which include an eclectic mix of international food as well; to suit all tastes and budgets. Indulge in gourmet cuisine created by amazing chefs in designer restaurants, or sample an endless amount of treats found at malls, store- fronts, street-side hawker stalls or the 24-hour local 'mamak' restaurants; which are run by Muslim-indians. The best part is that eating out is thoroughly  affordable in Malaysia.
Shopping – experience the indoor and outdoor shopping.
Malaysians love shopping, which is why there is a huge number of luxury malls, as well as the local street-side stalls and stores. Local regulations ensure items are price-tagged and prominently displayed, Particularly at department stores in shopping mall where prices are fixed. Upmarket shopping malls where everything is designed for shopper convenience; contain banks, foreign currency exchange counters, supermarket, restaurants, entertainment centres such as complexes and bowling alleys and hundred of shops offering a tremendous range of goods.
For interesting curios and local face, shoppers can visit one of the many weekly flea markets and night markets – " Pasar Malam" where haggling is a much required skill and presents an interesting insight into the live of the locals.
Malaysia – Future Development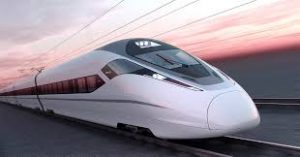 High Speed Rail (HSR)
High Speed Rail expected to be completed in year 2026, with the ripple effect of the project, development in Malaysia looks set to surge, as the newly-accessible prime estate along the tracks awakening now-sleepy towns hosting transit stations.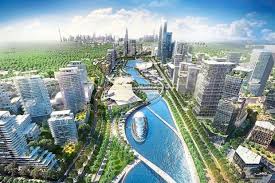 Future Development – Bandar Malaysia
Education
Foreign Universities Branch-Campus
Xiamen University Malaysia Campus
Monash University Malaysia
The University of Nottingham Malaysia Campus
De Montfort University
Heriot-watt University Malaysia
Manipal International University
Local University Branch Campus
Taylor's University College
Sunway University College
Inti International University College
Limkokwinf University of Creative Technology
University College Sedaya International
International School
Alice Smith School
Australian International School
French School
Say fol International school
International School of Kuala Lumpur