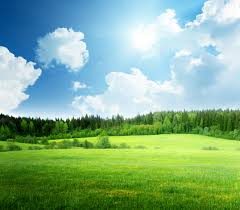 Pengerang Johor
land pengerang johor
Pengerang Johor is a mukim in Kota Tinggi District, Johor, Malaysia. Pengerang is also known as a small custom cum immigration post. It has a road leading to Sungai Rengit . Pengerang has many natural resources, sea life and unique landforms. It is well known as a destination for seafood and has a beautiful seacoast.
Pengerang is well known for Malaysia's mega project named Pengerang Intergated Petroleum Complex ( PIPC) which is sited in the area. The project was announced in 2011 and Pengerang was chosen for Malaysia's national project due to its strategic location. It offers access to existing major international shipping lanes (Middle- East- Singapore- China) and proximity to an existing major trading hub (adjacent to Singapore ). The Pengerang Integrated Petroleum Complex (PIPC) is one big step in creating value to the downstream oil and gas value chain in Johor and Malaysia.
The component of this mammoth project was first initiated with the development of the Pengerang Deepwater Terminal or PDT, a joint-venture between Dialog Group. The other component of PIPC is the Petronas' Pengerang Integrated Complex (PIC) which is PETRONAS' largest downstream investment in a single location to date, the development includes the Refinery and Petrochemical Integrated Development Project or RAPID.
Property Details
Land for sale
Location: Pengerang
Tenure: Freehold
Title: Agriculture Land
Size: Approximate 3 acres
Posting ID:847429
Features
Parcels of land nearby had elected factories / warehouse
Road infra and development under construction
Road -side land
Air conditioning
Auto-gate
balcony
Barbecue area
Bistros / cafes
cable tv
central heating
Children playground
Club house
Concierge
dishwasher
electricity
elevator
F&B outlet
Garage
Garden lounge
Indoor and sky gymnasium
Infinity pool
Jacuzzi
Jogging track
Kitchenette
Launderette
lift
Multipurpose hall
natural gas
near church
near green zone
near hospital
near school
near shop
Parameter fencing
Parking lot
Reflexology area
Roller shutter
Sauna with changing room
Security / multi-tier security system
security system
Sky garden and pavilion
Spa
surveilance
Swimming pool
Tennis courts
terrace
Terrace / sky terrace
Visitor lounge
wi fi
Yoga deck