Akira Puchong Semi Detach
Akira Puchong three storey semi-d house is in a township where you enjoy to the rain forest garden and fifteen others inter-connected themed gardens.
[vc_column_Akira Puchong]
Features
Consist to Rafflesia international and private school, clubhouse, nearby MRT station and commercial hub enhance excellent township amenities.
the 7.2-acre Central Park ─ the largest themed garden where "Ladybird" and "Flogger" play-sets, a Grand Lawn, Tai Chi Lawn, Jogging Tracks, Basketball and Refusal Courts and an Outdoor Amphitheater for events and celebrations culminate for a full "Play-Learn-Bond" experience.
Greenery concept
Green-inspired neighborhood also boasts a Clubhouse and a center park with even more recreational facilities for residents with 40m Lap Pool, Children's Pool with slides and tipping bucket, Indoor Sports Courts, Multipurpose Hall, Gymnasium, Yoga and other Exercise Rooms, Restaurant.
Semi d house
Located Puchong Sierra 16 township is actually a relatively new tag for the vast spanning the entire southern portion of Puchong from the south end of the Ayer Hitam Forest Reserve, to the border of the ELITE Highway, right up to the perimeters of Cyberjaya, Putrajaya , Puchong and just across the boundaries of Seri Kembangan.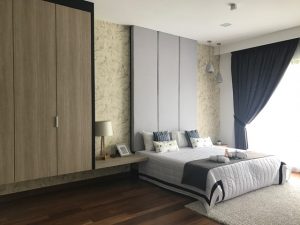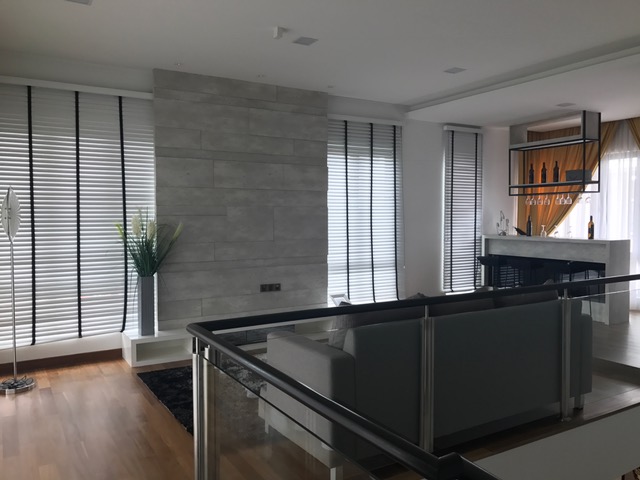 Exclusive 3 story Semi-detach Puchong
Feature highlights and Details: Type A (80 units)

Property type: Three story semi detached

Tenure: Leasehold

Standard Lot size: 45'x85′

Built-up: 4,596 sq.ft

Bedrooms: 5 rooms + 1 maid's room

Bathrooms: 6 bathrooms + 2 powder rooms

Double volume ceiling

Large windows bring in natural light & ventilation to the home

Spacious open-plan concept for living, dining & dry kitchen

Rainwater harvesting system to recycle water for

gardening Solar hot water system (except ground floor bath room 5 & powder room 1)

Outdoor water feature (applicable for certain units)
Furnishing
Home alarm system

Water booster pump

Water feature for selected units

3 phase wiring

Digital lock-set for main entrance door

Ubiquity power outlet for dry kitchen

Long bath at Master bath & En-suite bath

Consist of a themed garden within its phase; rainforest garden

Guarded community surrounded with perimeter fencing

Guardhouse with CCTV Surveillance
Feature highlights and Details: Type B (42 units)

Property type: Three story semi detached

Tenure: Leasehold

Land area : 45'x85′

Built-up: 4,617 sq.ft

Bedrooms: 6 rooms + 1 maid's room

Bathrooms: 7 bathrooms + 2 powder rooms

Guarded community surrounded with perimeter fencing
Guardhouse with CCTV Surveillance
Consist of a themed garden within its phase; rainforest garden
Furnished
Home alarm system

Digital lock-set for main entrance door

Large windows bring in natural light & ventilation to the home

Spacious open-plan concept for living, dining & dry kitchen

Rainwater harvesting system to recycle water for gardening

Solar hot water system (except powder room)

Water booster pump

Outdoor water feature for selected units

3 phase wiring

Ubiquity power outlet for dry kitchen

Long bath at Master bath & En-suite bath
Sale and Rent enquiries contact 012-2929392

Sale prices range 1.8mil ~ 3mil
Posting ID: 742899[/vc_column_text]
Akira Puchong