Bangi Industrial Park
Introducing an exceptional opportunity in prime location of Bangi Selangor – a brand new development of 2 and 3 story semi-d factory that define modern industry spaces strategy located and impressive .
These factory offer an ideal environment for businesses seeking both convenient, function and efficiency in Bangi industrial Park focused on rationality and efficiency provides showrooms to present products.
Nestled within a prime location these factory offer land areas ranging from 10,000 to 16,000 square feet coupled with generous build up spaces spanning from 9,500 to 31,000 square feet
With eave heights of up to 10 meters, these facility are designed to accommodate a wide range of industry needs.
These Semi d factory is their striking modern facade reflects the dynamic spirit of contemporary business.
The 66-foot wide main access ensure seamless logistics and transportation, facilitating the smooth flow of goods in and out of facility.
For added feature each unit includes private parking bays provides that staff and visitors have easy access
Designed with a flexi floor layout provides businesses the freedom to configure their work space according to their specific. This adaptability promotes to maximum useable of space making it an ideal setting for various production needs.
These 2 and 3 story Semi-d factory in Bangi, SELANGOR MALAYSIA offer for businesses seeking a strategic location, modern amenity and layout to enhance their production capabilities.
Types
Approx.20 acres industry park include 49 units semi detached factory in Bangi Industrial Park Selangor.
The district provides a pro-business environment with a cluster-oriented customer base.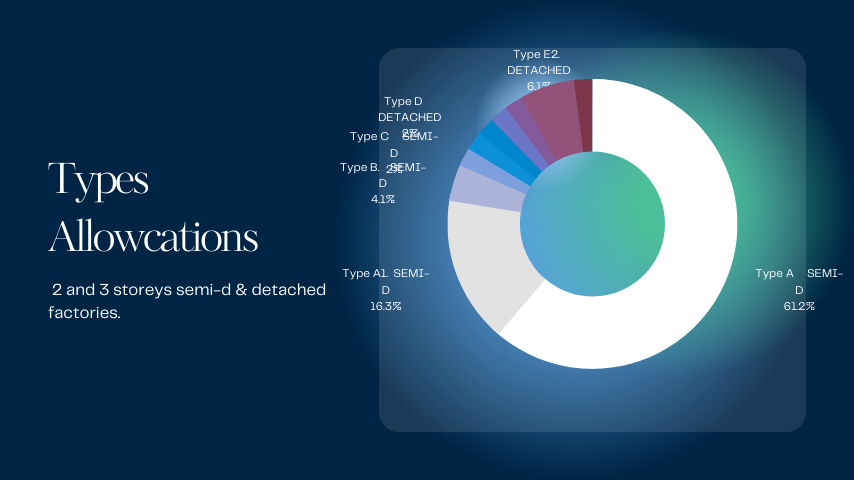 Details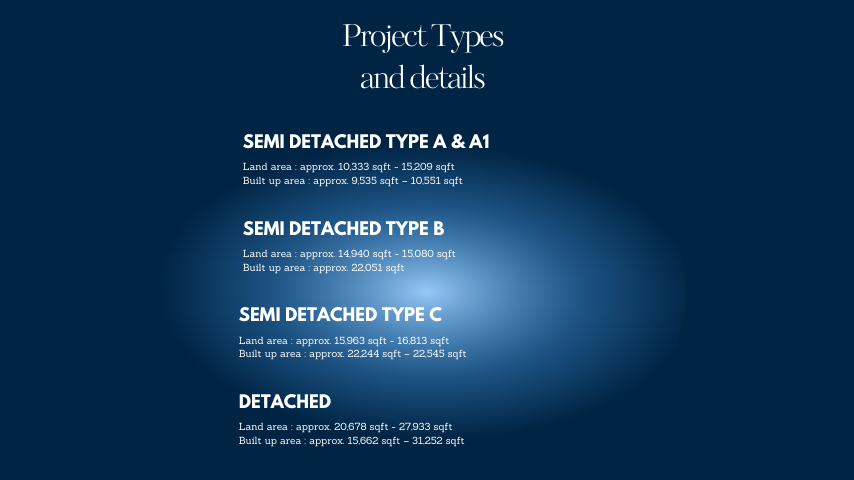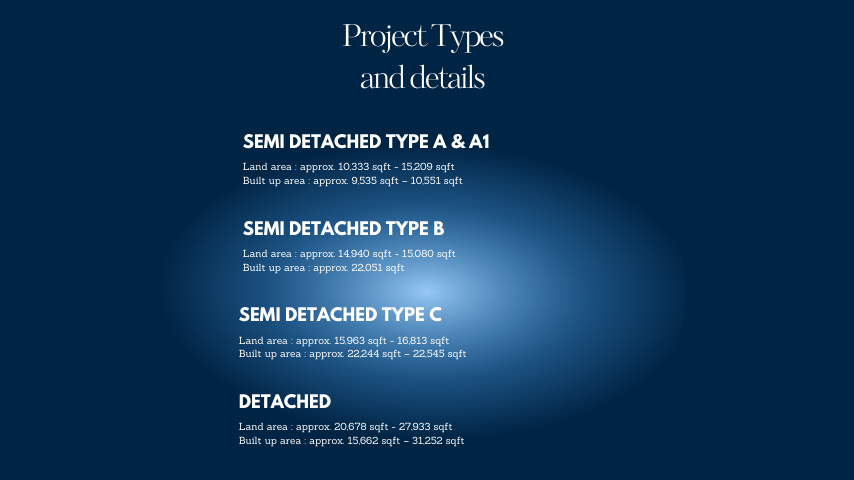 Features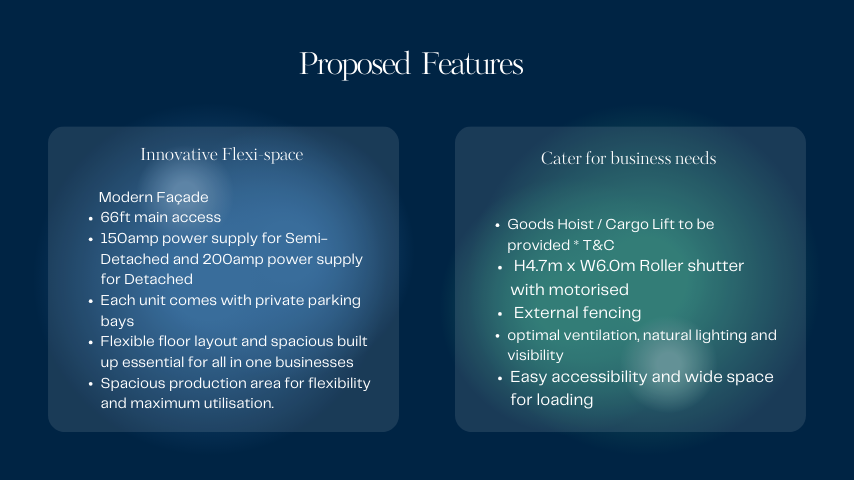 Industrial Park Selangor
Building Specification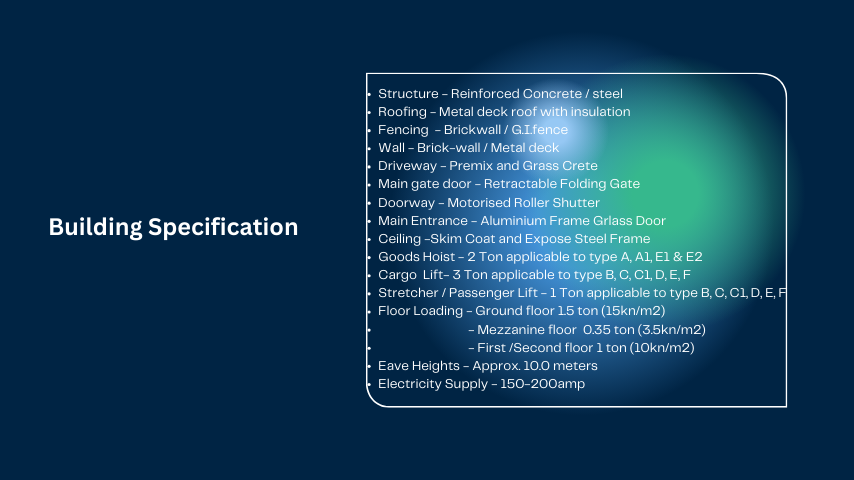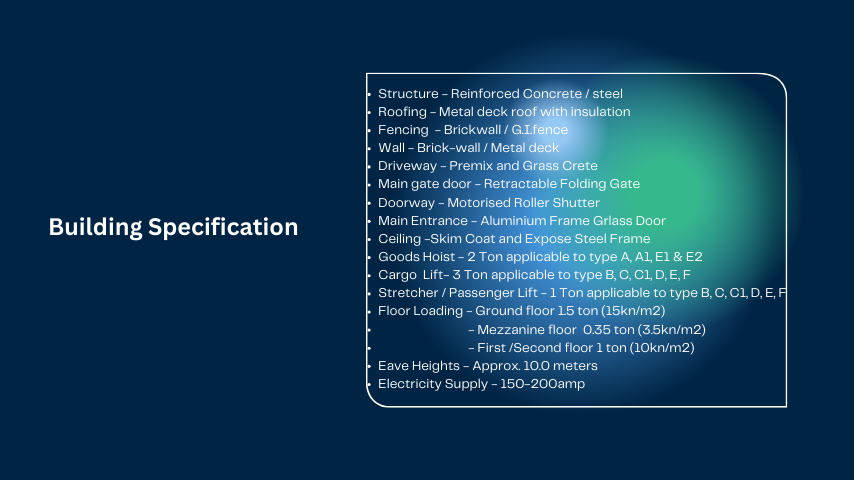 Location
Strategically positioned within close proximity to Kuala Lumpur, Putrajaya, Cyberjaya and KLIA airport.
Easy access via the Silk highway, Sungai Besi highway and North-South expressway.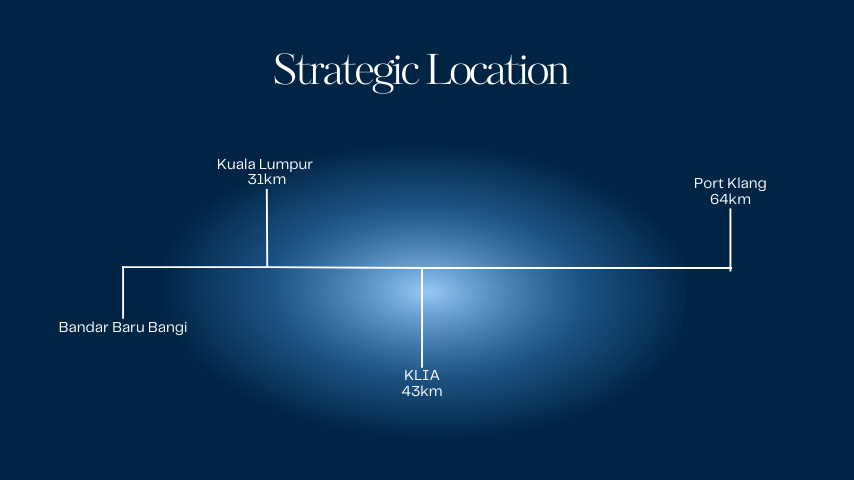 Contact us