Conezion IOI Resort City
Services Residence IOI resort city Putrajaya for sale and or rent , 2 – 3 bedrooms , partly or fully furnished units .
Price range FOR SALE from Rm463k ~ Rm888k
Price range For Rent from Rm 1400 ~ Rm 2300
For Sale or Rent enquiry please contact (60) 12-2928392
Showcasing the finest lifestyle bring together inspired residential enclaves with world-class shopping, entertainment, commerce, recreation and accommodation .
Resort living style environments comprising and the features of shopping, entertainment, refreshment and relaxation in a self-contained township.
IOI City Mall
The mega-sized regional mall of Southern Klang Valley is a mere 700 metres from Conezion residence which is one of the largest shopping malls in Klang Valley Offering an extraordinary and diverse selection of shops, facilities and amenities.
Features
Spread over 16.49 acres of prime Freehold land, with a proposal to build 14 blocks of shops and four towers of serviced apartments. There are a total of 445 shop lot units, whereas the four residential towers will contain a total of 1,326 units.
The coupled with future-proof infrastructure, world-class shopping mall, and a fantastic golf course. On top of the existing greenery spread across the 320 acres land.
Surround Educational institutions
ELC International School,
Alice Smith School,
Taylor's International School,
Eaton International School,
Rafflesia International School,
Nexus International School
Tanarata International School
Multimedia University,
Lim Kok Wing University,
University Putra Malaysia
University Tenaga Nasional
Putrajaya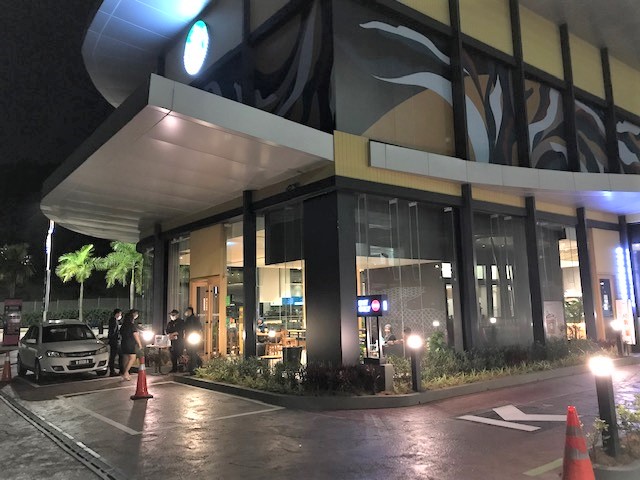 Property details
Conezion Service Residence
Freehold
24-hour security
Total 1,326 units
Build-up sizes from 780 sq. – 1,278 sq.
RM463,700 – RM887,500
2 – 3 car park
Facilities & Amenities
Mini theater
Aqua bed
Children's art studio
Chill-out deck
Party Room
Learning Lab
Games Room
Pool & Wading Pool
Gymnasium
Multipurpose hall & Court
Special Features:
Possesses classy shop offices, serviced apartments and retail units
Features an integrated development within an integrated development
Located within a prestigious and highly sought after township
High Ceiling
Located near to the future High Speed Railway that will connect Putrajaya to Singapore
Includes attractive rebates and promotional packages
Exudes and eco-friendly and tranquil environment
Surrounding by various top-notch facilities and amenities such as the IOI City Mall and Palm Garden Golf Courses
Integrated Development Type
Retails units
Shop offices
Serviced Apartments
Unit Type:
A1 (1,251 sq.)
A2 (1,278 sq.)
B1 (986 sq. )
B2 (994 sq.)
C1 (780 sq.)
C2 (783 sq.)
Free SPA legal & disbursement fees*
Free SPA & Loan legal fee*
Free MOT stamp duty*
Free loan stamp duty*
Free 3 air-conditional
Instant water heater
Digital lockset
Shower screen
*Subject to change
Sale & Rent enquiries (60)122928392
support@malaysiapropertys.com