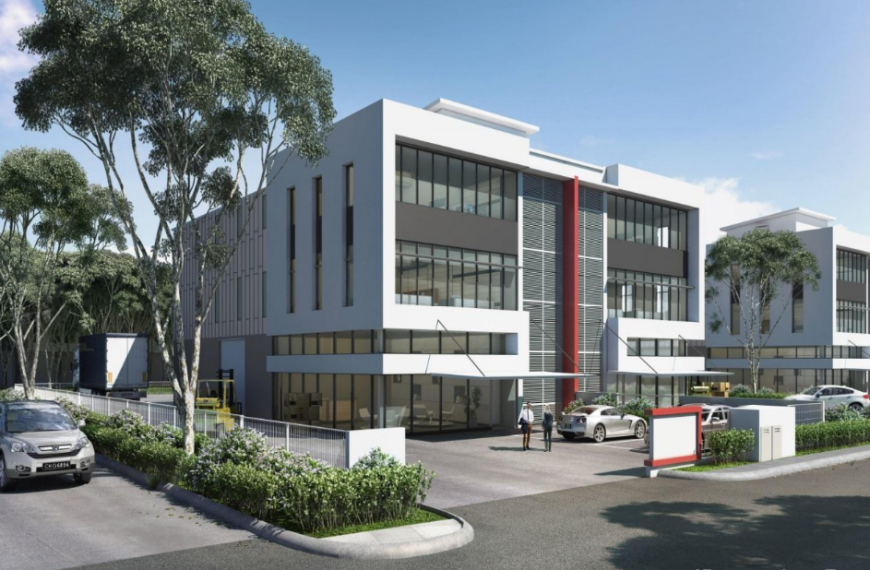 Three story semi detaches factory and industrial land.
the newest industrial factory and most comprehensive enterprise park in the thriving neighborhood south of Kuala Lumpur.
Emphasizing multi functionality and versatile utilization that cater for
the total industrial needs of companies,
The 31.5 acres freehold three story semi detaches factory development is meticulously planned with modern design, lavish landscaping and a secured perimeter to meet the needs of industrial operations right into the future.
Various types available for select to suit your needs.
Connectivity
*Silk highway
*Cheras kajang highway
*SKVE highway
*Sg-besi Besraya highway
*KL-Seremban highway
*North-South highway
*Lekas highway


Equipped with 3-tier security system to offer a safe and secured
working environment.
CCTV on exterior unit and boom gate at guard house
24 hours security services
Wide Choices of design types & sizes allow flexibility of it's multi-functional usage
Wide entrance and driveway and parking bay to accommodate large vehicles .
Space optimization resulting from the double void warehouse and basement for selected units.
Industrial Land for sale
Various sizes are available for
27,652 sq ft
32,130 sq ft
48,610 sq ft
51,752 sq ft
136,647 sq ft