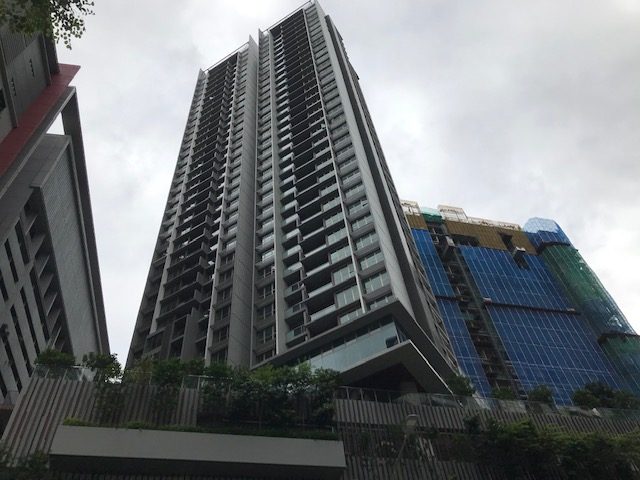 Introducing
We're delighted to introduce you to our collection of luxury curated home in the prestigious of KLCC areas, about 1.5 kilometer from 20-hectare KLCC park. While it enjoys all the conveniences and accessibility provided by the city center, it is also tucked on a cosy lane in stonor, off the main thoroughfare that cuts through the neighborhood.
A freehold consist of 41-story building with provisional green RE gold rating, 400 high-end compact condominium units curated for city living. Three floors dedicated to shared, leisure space for outdoor activities.
The lofty lobby ceiling – 5.5 meter high create a grand statement that leads into a vast 7,500 sq.ft residents lounge encircled in lush foliage. The garden pavilions are serenaded by trickling waters and rustling leaves from the landscaped surroundings.
Features
Within the home, every material has been selected to create a sleek and luxurious city residence. Our interiors feature high quality fittings and furnishes from around the world such as European kitchen cabinet appliances, German fitting..
Solid panel entrance door embedded with kawajun locksets, creating a secured yet promunent entrance into the home. Burmese Teak flooring covers almost the entire unit ( except kitchen and wet rooms). This solid hardwood is coveted for its quality,
7th Floor Sky Deck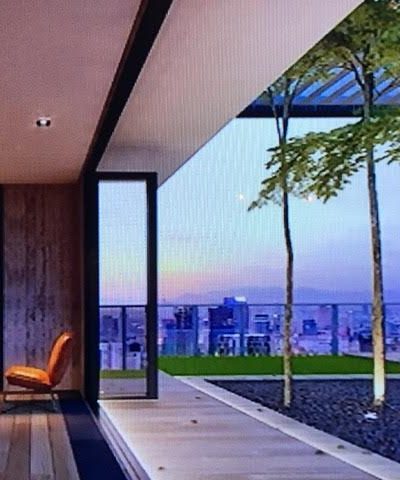 Sky Deck on the 7th floor
The entire seventh floor is dedicated to recreational activities: A glass-enclosed cantilevered gymnasium hovers over the 40m- long infinity-edge pool. An adjacent sun deck takes advantage of the pleasant warmth of the evening sun. A children's playground and wading pool occupy another corner, enclosed with a feature wall to minimize noise and provide privacy. A series of gardens and mini patios take up another section, serving as a versatile space for work or gatherings. A mini theater for a private movie experience. A large, versatile function room that can become avenue for meetings, parties and other events and the entire Sky Deck is equipped with high-speed Wi-Fi.
Roof-top On The 40th Floor
The rooftop space is endowed a bit of pomp with a soaring 6.85m -high three-dimensional artistic canopy that also provides partial shade. This floor also houses two function rooms that open into green lawns, becoming seamless entertainment spaces. A BBQ area next to a herb garden, where fresh ingredients can be harvested for the grill. A lush garden with a peaceful, shaded pathway that leads to scattered Yoga/Pilates spaces.
KLCC Luxury Condominium Descriptions 
Property – Condominium
Tenure – Freehold
Land area –  1.5 acres
Total units  – 400 ( One block)
Number of story  – 41
Prices –  RM1.1mil – Rm 2.1mil
Units type  – A,B,C,D & E
No of bathrooms  – 1-3
Built-up  – 649 – 1232 sqft
Car park
Facilities
Guardhouse & security station
Port e-cohere
Residents' lounge
Glass pavilion
Water feature
Lift lobby
Restrooms & toilets
7th floor Sky Deck
Dipping pool
40m infinity edge lap pool
Floating Gym
Sun deck
Mini cineplex
Multi-function hall
Children's pool
Pavilion
Studio terraces
Landscaped verandas
Recreation deck
Rooftop Garden
Private function / meeting rooms
Herb patio
Toilets
Courtyard garden
Roof terrace
KLCC Kuala Lumpur Malaysia
Special Offer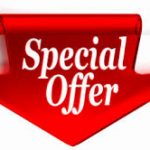 Free SPA Legal fees and more….
Contact us today (60)122928392
sale@malaysiapropertys.com
Leave your contact
https://forms.gle/wA4V2eqoxXz38xMo9