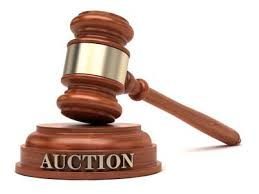 Auction Properties
List Of Auction Properties For Sale in Selangor and Kuala Lumpur Malaysia, Please read carefully on
General Information
Disclaimer
We shall only consider written offers submitted on a `first come first serve' basis ".
Prior registration of any interest parties or buyers would not be entertain.
We reserve the absolute right to accept or reject any offer(s) irrespective of the offer price(s) without assign any reasons whatsoever.
You may arrange with us for viewing of the property. For reasons of mutual convenience, it is preferable that at least 1 day advance notice is given prior to such viewing.
Basic information on the property which are to be sold are provided as per listing. Whilst all reasonable steps have been taken to ensure the accuracy of the information provided, no warranty of its accurate are given; It will not responsibility for any inaccuracy or omission.
The photographs shown herein are solely for general identification. It makes no represent or warranty as to their accuracy or the actual
conditions of the properties.
Prospective buyers are advised to conduct their own inspection to ascertain the current conditions of the properties
and information contained herein prior to submission of offer.
Types of Auction
| | |
| --- | --- |
| LACA | Properties without individua or strata titles or Master title |
| Non-LACA | Properties with Individual and strata titles |
| Auctioneer- LACA | Banks or Licensed auctioneer |
| Auctioneer – Non LACA | High Court or Land Office |
Type of auction properties categories into two category as LACA ( Loan Agreement Cum Assignment) and Non-LACA ( Non Loan Agreement Cum Assignment).