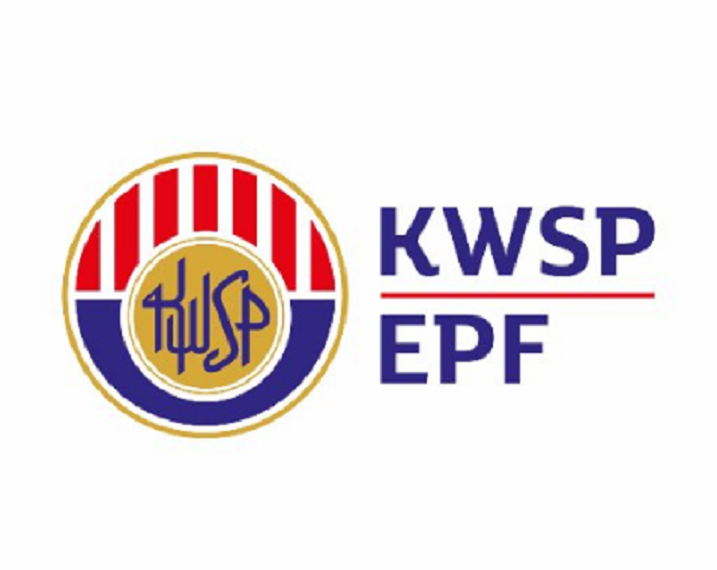 Dividend by EPF Malaysia
Dividend by EPF Malaysia announced a dividend rate of 5.35% for it's 2022 conventional saving and 4.75% for Syariah.
The table chat
| | | |
| --- | --- | --- |
| Year | Conventional | Syariah |
| 2022 | 5.35% | 4.75% |
| 2021 | 6.1% | 5.65% |
| 2020 | 5.2% | 4.9% |
Semakan Dividen 2022
EPF member are able to check the amount of dividends 2022 that have been credit into statement account from March 4, 2023 online .
Guarantee Dividend
The guarantees a minimum of 2.5% for Conventional account through approve investments to ensure that your saving are secured.
Annual payout is credit based on your savings as at 1st January yearly and calculate based on your daily aggregate balance.
Mandatory and voluntary
Under voluntary Individual employed, self-employ or business owners are eligible to contribute based on their own requirement.
Whereas your monthly contribution will earn dividend base on day's in the month of said contribution until the end of that year.
Mandatory Rate
11% Employee compulsory contribute rate.
13% Employers Compulsory contribute rate ( salary RM5,000 & below)
12% Employers compulsory contribute rate ( salary RM5,000 & above)
Annual Tax Exemption
Tax-deductible up to a maximum amount of RM4,000 or more subject to amendments ( if any) by the government.
Withdraw of EPF Savings are free from paying income tax and returns on the EPF investment are also tax-exempted.
---
马来西亚公积金局的股息

马来西亚公积金局的股息宣布其 2022 年传统储蓄的股息率为 5.35%,伊斯兰教的股息率为 4.75%, 公积金局会员可以在线查看从2023年3月4日起存入报表账户的2022年股息金额.

公积金局通过批准的投资为常规账户提供至少 2.5% 的保证,以确保您的储蓄有保障, 年度支出是根据您每年 1 月 1 日的储蓄计算的,并根据您的每日总余额计算.

在自愿的情况下,受雇个人、个体经营者或企业主有资格根据自己的要求缴款, 而您的每月供款将在该供款月份的当天赚取股息,直至该年年底.

根据政府的修订(如果有),最高可扣税 RM4,000 或更多, 
提取公积金储蓄无需缴纳所得税,公积金投资的回报也免税.




Employee Provident Fund
Death Benefit
Employee Provident Fund – Death Benefit is a gesture of compassion by the EPF to it's member's next-of-kin (under EPF's discretion). A one-time payment of RM2,500 will be considered and awarded to any of the deceased member's eligible dependents. 
All member are being encourage to do a nomination to your beneficial earlier to enable your next-of-kin to withdraw your EPF saving without COMPLICATIONS.
Member's dependent will also be considered for the death benefit to support they go through the difficult time.
Death Withdrawal Conditions
 Deceased member is Malaysian including Permanent Resident and Non- Malaysian
 Member's dependent of Parents / window / children / widower
 Received application within 6 months from the date of pass away
 For member who's pass away aged 60 years below
 Provided still have saving balance into EPF account
Document needed to apply
Form KWSP 9KM
Bank account details ( Saving / Current / Bank's verification letter / Estate account of the deceased )
Declaration of Marriage Letter ( Non-Muslim member who's married before 1 Marth 1982)
Power of attorney ( Official letter issued by the Courts / Legal Institutions / Amanah Raya Berhad )
Original and copy of identification documents
Original and copy of Applicant's Birth Certificate ( when required)
Member's Death Certificate or nominee's Death Certificate if nominee has passed away.
Member's Birth Certificate OR Marriage Certificate OR divorce certificate if divorced.
Recipient's declaration of responsibility for Muslim – Appendix A
Recipient's declaration of responsibility for Non- Muslim – Appendix B
Nominee
Nominee 18 year old and above could apply for withdrawal
If the nominee passes away, their next-of-kin are eligible to apply for Death Withdrawal for Muslim.
If the nominee passes away before the death of member, the member's next-of-kin is eligible to apply for death withdrawal but if the nominee passes away after the death of the member, the nominee's next-of-kin are able to apply for Non-Muslim.
Without nominee
For member who is Married – their widow / widower, children or their guardian, parents, siblings or administrator.
For member who is UNMARRIED – their parents, siblings or administrator.
关于公积金会员身故赔偿

死亡抚恤金是公积金 EPF 对其成员的近亲(由公积金酌情决定)表示同情的一种姿态。将考虑一次性支付 RM2,500 并奖励给已故会员的任何合格家属.

我们鼓励所有会员尽早指定您的受益人,以使您的近亲能够在没有并发症的情况下提取您的 EPF 储蓄
,会员的受抚养人也将被考虑获得身故抚恤金,以支持他们度过困难时期.

提款条件
1) 已故成员是马来西亚人,包括永久居民和非马来西亚人
2) 会员的父母/窗口/子女/窗口的家属
,自会员去世之日起6个月内收到申请人申请
3) 60岁以下的过世会员
4) 仍然有储蓄在 EPF 帐户


申请所需文件
1) 表格 KWSP 9KM 和清单
2) 银行账户详细信息(储蓄/往来/银行的验证函/死者的遗产账户)

3) 结婚声明书(1982 年 3 月 1 日前结婚的非穆斯林成员)

4) 授权书(由法院/法律机构/Amanah Raya Berhad 发出的正式信函)

5) 身份证明文件正本及副本以供核对

6) 申请人出生证明的原件和复印件以供验证(如需要)

7) 会员的死亡证明或被提名人的死亡证明(如果被提名人已经去世)。

8) 会员的出生证明(如果未婚)或结婚证或离婚证(如果离婚)。

9) 收件人对穆斯林的责任声明 - 附录 A

10)收件人对非穆斯林的责任声明 - 附录 B


公积金提名人提款
1) 18岁及以上的被提名人可以申请提款

2) 如果被提名人去世,他们的近亲有资格为穆斯林申请死亡提款。

3) 如果被提名人在会员去世前去世,则会员的近亲有资格申请死亡提款,但如果被提名人在会员去世后去世,则被提名人的近亲有资格申请死亡提款非穆斯林。


公积金没有被提名人提款
1) 对于已婚会员 - 会员的遗孀/鳏夫、子女或其监护人、父母、兄弟姐妹或管理人。

2) 对于未婚成员 - 成员的父母、兄弟姐妹或管理员