PR of Malaysia
The Malaysia my second home programmed is open to all countries recognized by Malaysia Government, requirements include a minimum monthly income, minimum liquid assets, a fixed deposit, plus various other rules. The exclusion of foreign spouses of Malaysian citizens was removed in February 2009 they are now allowed to apply .

Upon Application – Financial Requirements

Applicants are required to show they have sufficient financial resources to live in Malaysia without seeking employment or other assistance from the government.
Applicants under 50 are required to show liquid assets above RM500,000 and a monthly income of over RM10,000 (equivalent).
Applicants over 50 have to show liquid assets over RM350,000,and a monthly income over RM10,000. 
Acceptable liquid assets for people over 50 include cash in the bank, bonds and securities.

Upon Approval – Fixed Deposit Requirements

Approved applicants over 50 receiving a pension from a Government in excess of RM10,000 a month can request exemption from making the Fixed Deposit. All others have to make a Fixed Deposit as follows.
i) Applicants aged below 50 years old:
Place a Fixed Deposit in a bank account in Malaysia of RM300,000
Can withdraw up to RM150,000 for the purchase of house, medical insurance or children's education expenses after the deposit has been placed for one year
Must maintain a minimum balance of RM150,000 from second year onward and throughout stay in Malaysia under this program.

ii) Applicants aged 50 years and above:
Must place a Fixed Deposit in a bank account in Malaysia of RM150,000
Withdraw up to RM50,000 of the fixed deposit after one year to purchase of house, medical insurance or children's education expenses.
Applicants can use their car purchase grant to withdraw part of their Fixed Deposit after two years.
Must maintain a minimum balance of RM100,000 throughout their stay in Malaysia under this programmed.


iii)  Purchased a house (or houses) with a total value of RM1 million and above.
Must show evidence of ownership and full payment of the property.
Must have been purchased within 5 years of application for MM2H visa.

Employment/Business Investment Rules for MM2Hers

Visa holders aged 50 years old and above can work for up to 20 hours a week. This is applicable to visa holders who have specialized skills in certain approved sectors. We are advised the decision on whether to approve part time work is based on the approving committee view. MM2Hers are permitted to set up and invest in businesses in Malaysia. They will be subject to the same regulations as other foreign investors but will not be permitted to become actively involved in the day to day running of the business. If they wish to do this they must switch their visa to a work permit.
Sponsor/Security (Personal) Bond
Require a Malaysian sponsor to support their application. In addition they will be required to place a Personal Bond of up to RM2000 before the visa will be issued. If the applicant uses an agent then the agent will become the sponsor and the agent is also required to place the Personal Bond for the applicant.
Insurance Coverage and Medical Report for MM2H
Applicants and dependents must possess a medical insurance coverage from any insurance company and have a medical examination from any private hospital or registered clinic in Malaysia. This may be waived for older applicants who are denied coverage because of their age. Both these conditions are met after the letter of "conditional approval" is issued.
Dependents
Allowed to bring along their dependents (children below 21 years of age, step children, disabled children, and parents) under their MM2H visa. Older dependent children will have to get a separate visa. Dependents attending school in Malaysia are also required to apply for a Student Pass which allows them to continue their education in schools or Institutions of Higher Learning recognized by the government.
House Purchase
Each participant is allowed to purchase an unlimited number of residences above the minimal applicable price set for foreigners buying property in the State where they make the purchase. In most cases the minimum price is RM1,000,000 although some States,  All purchases must be approved by the State authorities. Certain types of property cannot be purchased by foreigners e.g. those on 'Malay Reserve' land.

Taxes
Successful applicants are subject to Malaysian taxes on income sourced from Malaysia but income from overseas is not taxable. Even when foreign income (for example, a pension) is taxed at source by the overseas country they will stop this, once evidence is shown that the person is resident in Malaysia.

Security Vetting
Approvals are given subject to security vetting clearance conducted by the Royal Malaysian Police. Applicants will also have to show a police clearance certificate (letter of Good Conduct) from their home country to show they do not have a criminal record.

Restrictions
Successful applicants are not permitted to participate in activities that can be considered as sensitive to the local people like political or missionary activities.
Education Permissions
PERMISSION TO STUDY (For Dependent Under Age Of 21 Year Old) Applicants are allowed to bring their children who under 21 years old and not married as their dependents under this programmed.
Please note that tertiary educational institutions (private colleges and universities), requires their students to have a Student Pass. Therefore, who's are enrolling into tertiary educational institutions are required to terminate their Social Visit Pass in order to apply for the Student Pass and should be insured throughout their stay under this programmed.
Application guidelines for permission to study
Applicant & Principal Must Be Present.
Application Must Be Below 18 Years Old (above 18 Years Old need to apply student pass)
Copy of approval letter & letter of Intention By Principal / Sponsor
Completed Student Personal Data Form ( available at Immigration Unit)
Original & Copy of Applicant's Passport
A Passport Size Photo
Letter of Acceptance From Public/ Private Higher Education/ Secondary School/ Pre School or International School
Copy of Principal's Passport
Letter From Ministry of Education (Except International School)
Malaysia My Second Home
Malaysia my second home the Social Visit Pass is initially for a period of Ten years and is renewable.
A country situated in the heart of South East Asia, reflects the very essence of Asia, a bubbling, bustling melting pot of races and religions, where various ethnic groups live together in peace and harmony. 
The rapid economic growth of Malaysia has resulted in substantial investment towards infrastructure and the continuous upgrading of facilities to world-class standards.
Geography
The total area of Malaysia is approximately 330,000 square kilometer, with most of it located on the island of Borneo. Peninsular (west ) Malaysia only comprises approximately 40% of the total area.
Malaysia is not located within the Pacific Ring of Fire Zone, making it free from major natural disasters such as volcanoes, tsunami, typhoons and earthquakes.
Weather
The country enjoys a tropical climate, with weather that is pleasant, warm and balmy with moderate rain throughout the year. There are also highland residential areas and resorts with permanent spring-like weather throughout the year, which temperatures are between 15″c (59″F) to 25″c (77″F).
Malaysian People

Malaysia is a multi-racial country consisting of Malays, Chinese, Indians and numerous indigenous people. Having lived together for generations, all these cultures have influenced each other creating a truly Malaysia culture.
Malaysian Culture essay – A land of charming Diversity
Malaysia is a mosaic of cultures, owing to its colorful historical past and being part of the international spice route many hundreds of years ago. The amalgamated culture is a colorful heritage that is still a large part of daily life practices, despite urbanization of the cities.
Language
Multiple language for communicate in Malaysia included English , Chinese , Malay and Tamil .
Recreation & Entertainment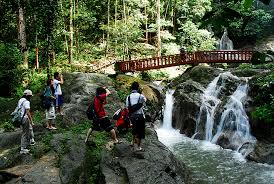 Recreation and entertainment facilities are abundant in Malaysia, owing to the year – round pleasant weather and natural wonders of its tropical environment , theme parks, jungle trails, world – class cinemas, performing arts theaters and art galleries, sports facilities, water sports and golf .
Food and Fruits in Malaysia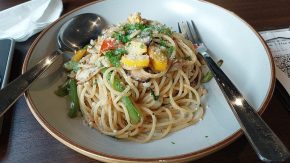 Malaysia food is a varied culinary spectrum originating from Malaysia's multi-ethnic population. Indulge in gourmet cuisine created by amazing chefs in designed restaurants, or sample an endless amount of treats found at malls, store- fronts, street-side hawker stalls or the 24-hour local 'mamak' restaurants; which are run by Muslim-Indians.
Shopping – experience the indoor and outdoor shopping.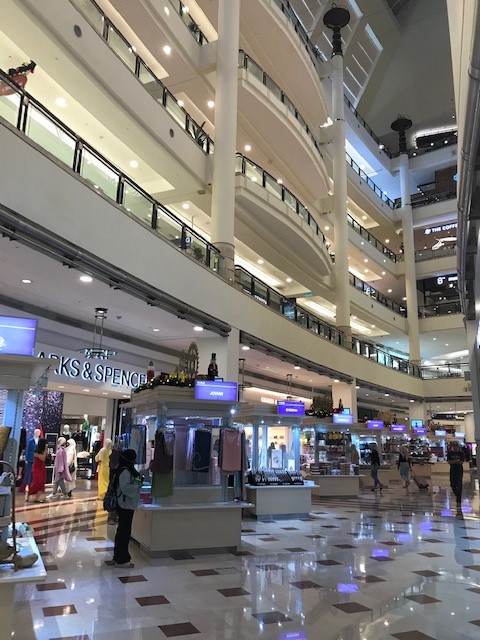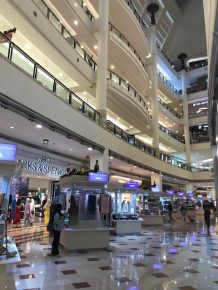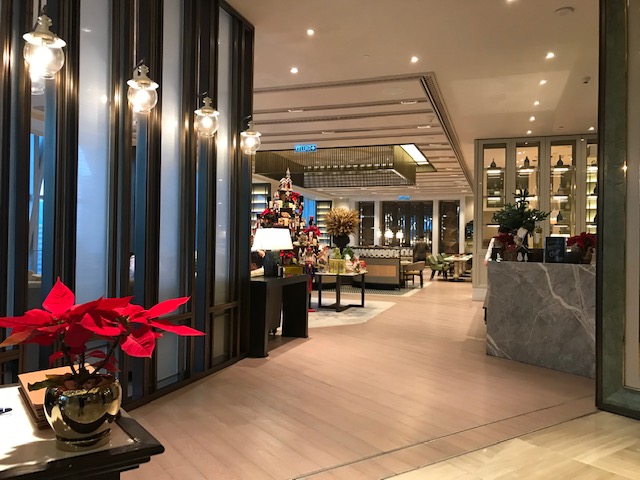 There is a number of luxury shopping malls, as well as the local street-side stalls and stores where everything is designed for shopper convenience; contain banks, foreign currency exchange counters, supermarket, restaurants, entertainment center's and hundred of shops offering a tremendous range of goods.
Shoppers can visit one of the many weekly flea markets and night markets – " Pasar Malam" .
High Speed Rail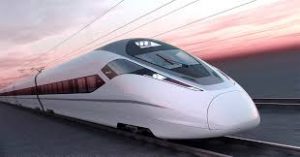 High Speed Rail expected to be completed in year 2026, with the ripple effect of the project, development in Malaysia looks set to surge, as the newly-accessible prime estate along the tracks hosting transit stations.
Malaysia KLCC Kuala Lumpur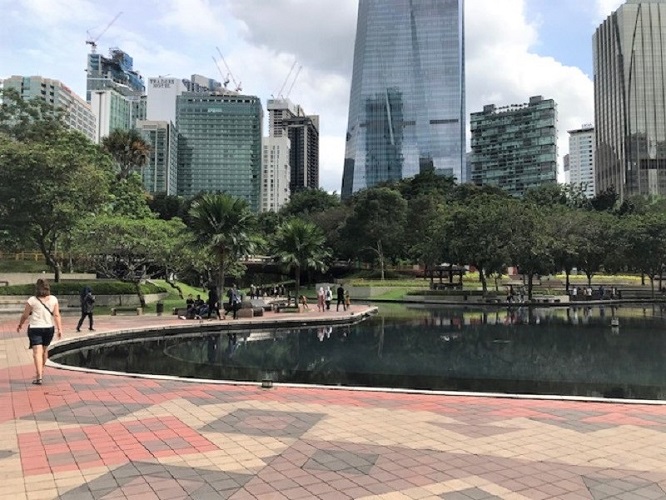 Educations
Foreign Universities Branch-Campus
Xiamen University Malaysia Campus
Monash University Malaysia
The University of Nottingham Malaysia Campus
De Montfort University
Heriot-watt University Malaysia
Manipal International University
Local University Branch Campus
Taylor's University College
Sunway University College
Inti International University College
Limkokwing University of Creative Technology
University College Sedaya International
International School
Alice Smith School
Australian International School
French School
Say folk International school
International School of Kuala Lumpur
Malaysia my second home – Eligibility
Option for the MM2H program is open to all countries recognized by Malaysia with requirements include a minimum monthly income, minimum liquid assets, a fixed deposit, plus various other rules. The exclusion of foreign spouses of Malaysian citizens was removed in February 2009 and they are now allowed to apply for the MM2H visa.