Real Estate and Property Agent
Real estate agents play a crucial role in facilitating property transactions whether it involves buying, selling, renting or leasing properties.
Our work involves a variety of features and responsibilities to provide value and ensure successful real estate transactions .
Residential Property Selangor , Malaysia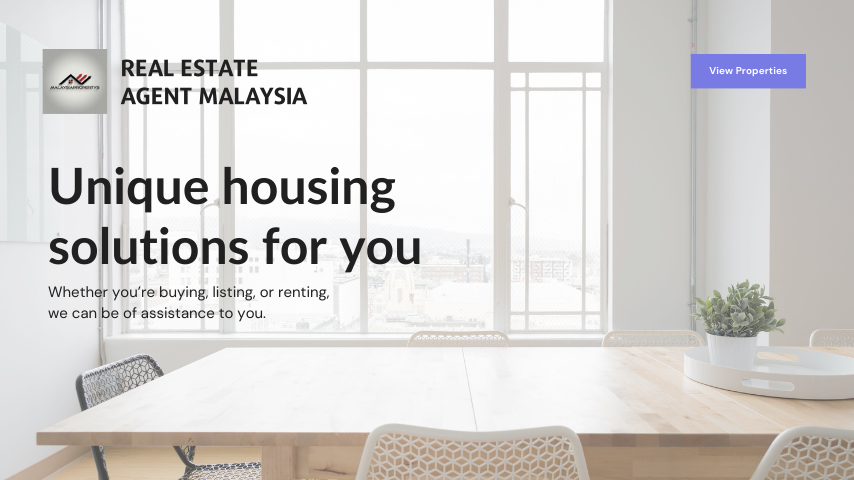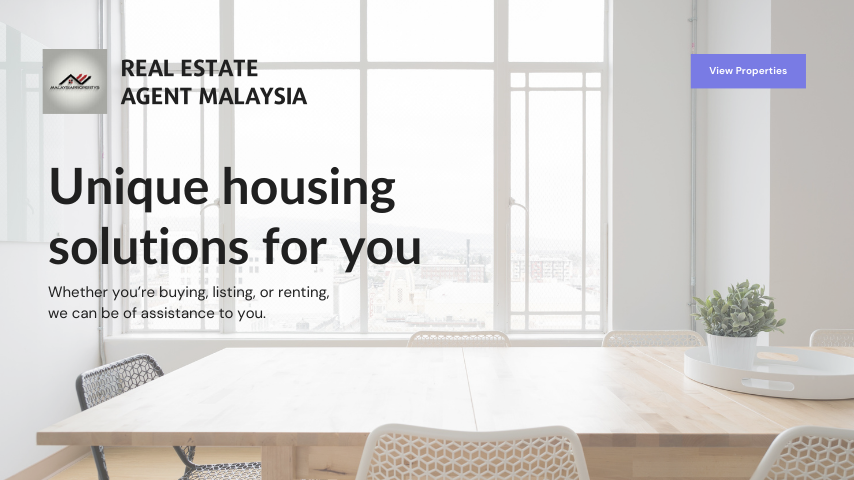 Industrial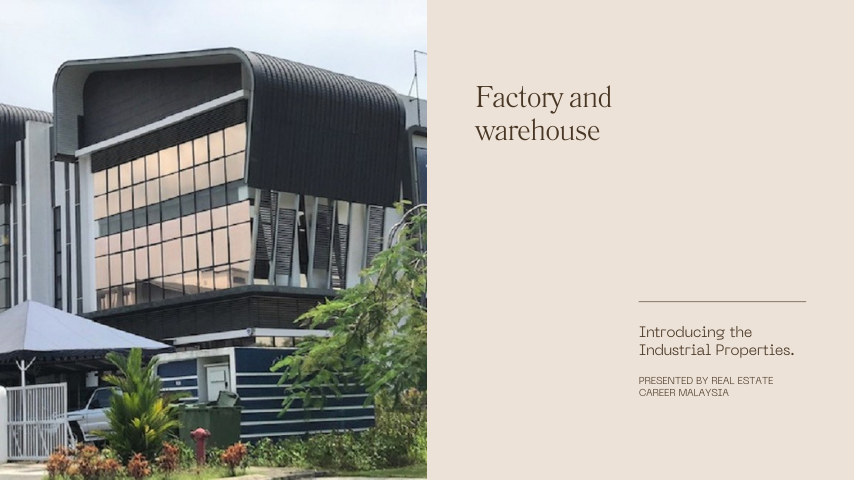 Commercial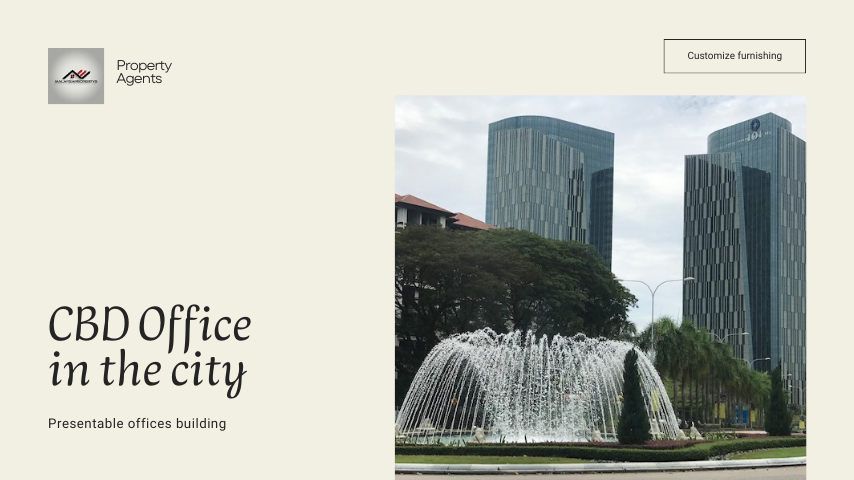 Land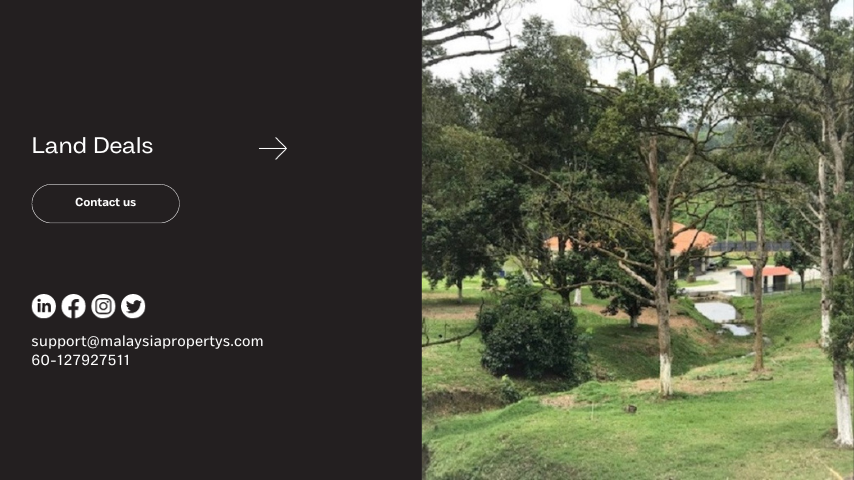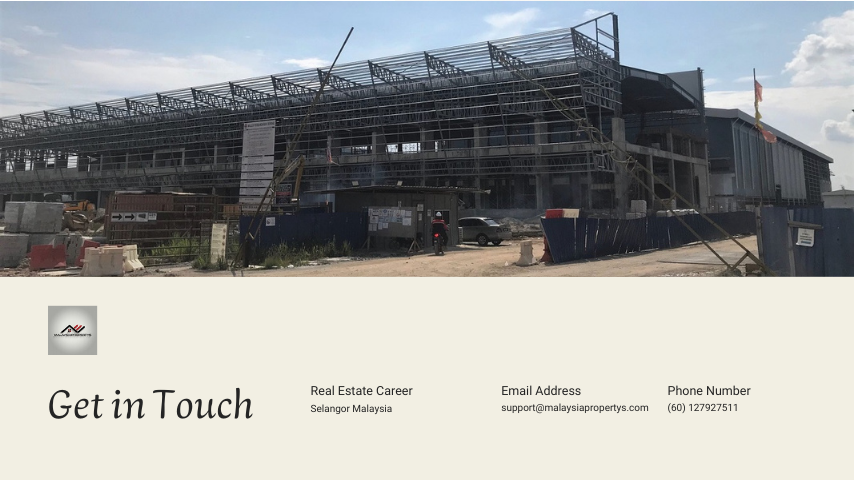 (Registered real estate agent's in Selangor Malaysia)
February 28, 2023 / 0 comments /

773 views

/ Tags: factory for rent, factory for sale, house for sale, office for rent, property, Property agent service, Real estate, shops for rent / Category: Commercial properties, Condominium, Studio Residence, Industrial property, Land, Landed property, Semi-d and terrace house, Service Residence
Property Wanted
Welcome all, we offers a range of features and services when you list your property in our Property Wanted platform include you will receive professional support and assist throughout the selling or renting process, leading to a success deals.
Accurately assess the property's value, considering current market conditions and recent sales to help owner set the rights price ensures that the property is competitively priced maximizing its chances of attracting potential buyers.
Promote the property through our Data, online listings, social media, print advertisements, open houses and more, reaching a broader audience of potential buyers than individual sellers could on their own.
With a network of qualified buyers and tenants whos actively looking for properties increasing the likelihood of finding buyer or tenant quickly and essential negotiation for best deal and terms.
Pre-screen potential buyers and handle to all inquiries, safeguarding the owner's personal information ensures privacy and security during the selling process.
Property wanted check-list
A checklist property wanted for current ready prospective buyer , tenants and investor who are looking for particular property.
To Purchase
Semi detached factory at Subang , shah Alam or Puchong Selangor.
The Tropika Bukit Jalil
Semi detached factory
The link 2 Bukit Jalil
KM West condominium
KM east condominium
Skyluxe Bukit Jalil
The Park Sky residence Bukit Jalil
Bandar Kinrara
Bukit angkat factories
Balakong factories
Klang Valley factories
The park sky residence – All Types
The Harvest Bukit Jalil
The Park 2 residence Bukit Jalil
Shop for sale Subang, Petaling, Puchong, Damansara and Klang valley
Industrial land Glenmarie, Puchong, Subang, Damansara and everyway at klang valley.
Agriculture land
All types of factory
Landed house
Conezion residence
To Rent
Semi detached factory
Warehouse
Semi detached factory at Subang , shah alam or puchong Selangor.
The park sky residence Bukit Jalil 3 bedrooms units
Semi detached factory
Park 2 residences Bukit Jalil
KM West condominium
KM east condominium
Skyluxe Bukit Jalil
The Park Sky residence Bukit Jalil
Bandar kinrara 2 story house
Warehouse for rent Puchong, Shah, Alam and Klang valley.
Link factory Klang Valley areas
Semi-d factory Klang Valley areas
Subang , Shah Alam or Petaling or Puchong Semi-d factory rental
Selangor Shop rental
All-types of factory
The park 2 Bukit Jalil
The Tropika Bukit Jalil
The Harvest Bukit Jalil
landed house
Conezion residence
Clio 2 residence
Par 3 condominium
Autoville Cyberjaya semi d factory
Bandar baru bangi factory