A beautiful and amazing country
Malaysia My Second Home Program is initiated and promoted by the Government of Malaysia, to allow foreigners to stay in Malaysia for as long as possible, on a multiple-entry Social Visit Pass.
The programmed is open to all nationalities regardless of race, religion, gender or age; where applicants are allowed to bring their spouses and unmarried children below the age of 21 and parents ( above 60 years old), as dependents. The Social Visit Pass is initially for a period of Ten years and is renewable.
Visit Malaysia, Situated in the heart of South East Asia, reflects the very essence of Asia, a bubbling, bustling melting pot of races and religions, where various ethnic groups live together in peace and harmony. The country has much to offer, not least, of which is a low cost of living, make more attractive with relatively high standards of living.
The rapid economic growth of Malaysia has resulted in substantial investment towards infrastructure and the continuous upgrading of facilities to world-class standards. Yet, in spite of rapid growth
Malaysia has not lost its traditional cultural essence and is well-known for its extreme contrasts, which further add to its " diversity" towering skyscrapers look down upon wooden houses built on stilts, while five star Hotel sit jest meters away from ancient reefs. All this and more has made Malaysia a perfect choice for as my second home.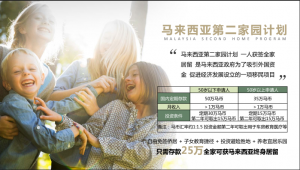 Geography
Malaysia is made up of two distinct geographical parts – Peninsular Malaysia to the west and the state of Sabah and Sarawak on Borneo Island to the east, both of which sit just north of the equator and separated by the South China Sea.
Peninsular Malaysia has a border with Thailand to and the island of Singapore , while Malaysia Borneo shares borders with Brunei and Indonesia.
The total area of Malaysia is approximately 330,000 square kilometer, with most of it located on the island of Borneo, Peninsular Malaysia only comprises approximately 40% of the total area.
Malaysia is not located within the Pacific Ring of Fire Zone, making it free from major natural disasters such as volcanoes, tsunami, typhoons and earthquakes.
Weather
The country enjoys a tropical climate, with weather that is pleasant, warm and balmy with moderate rain throughout the year. There are also highland residential areas and resorts with permanent spring-like weather throughout the year, which temperatures are between 15″c (59″F) to 25″c (77″F).
The People of Malaysia

Malaysia is a multi-racial country consisting of Malays, Chinese, Indians and numerous indigenous people. Having lived together for generations, all these cultures have influenced each other creating a truly Malaysia culture.
Culture – A land of charming Diversity
Malaysia is a mosaic of cultures, owing to its colourful historical past and being part of the international spice route many hundreds of years ago. The amalgamated culture is a colorful heritage that is still a large part of daily life practices, despite urbanization of the cities.
Language
The English language is well established as an international language of choice with a large number of people conversing in fluent English. This makes Malaysia especially attractive to native English speakers or those speak enough English to communicate.
Recreation & Entertainment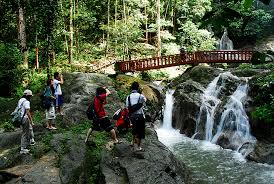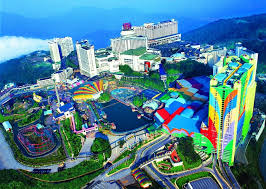 Recreation and entertainment facilities are abundant in Malaysia, owing to the year – round pleasant weather and natural wonders of its tropical environment.
The country has everything for the family, or for individual pursuit of fun and creation – theme parks, jungle trails, world – class cinemas, performing arts theaters and art galleries, sports facilities, water sports and golf courses.
Food and Fruits in Malaysia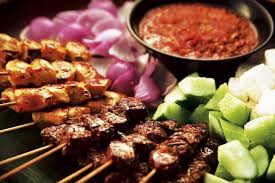 Malaysia food is a varied culinary spectrum, originating from Malaysia's multi-ethnic population. Malaysian relish and celebrate their diverse food, which include an eclectic mix of international food as well; to suit all tastes and budgets.
Indulge in gourmet cuisine created by amazing chefs in designer restaurants, or sample an endless amount of treats found at malls, store- fronts, street-side hawker stalls or the 24-hour local 'mamak' restaurants; which are run by Muslim-indians. The best part is that eating out is thoroughly affordable in Malaysia.
Shopping – experience the indoor and outdoor shopping.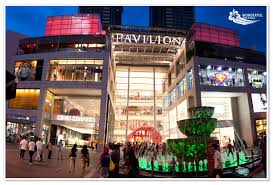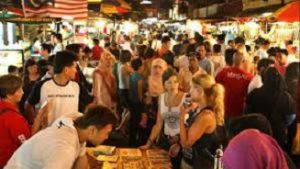 Malaysians love shopping, which is why there is a huge number of luxury malls, as well as the local street-side stalls and stores. Local regulations ensure items are price-tagged and prominently displayed, Particularly at department stores in shopping mall where prices are fixed.
Upmarket shopping malls where everything is designed for shopper convenience; contain banks, foreign currency exchange counters, supermarket, restaurants, entertainment centers.
For interesting curios and local face, shoppers can visit one of the many weekly flea markets and night markets – " Pasar Malam" where haggling is a much required skill and presents an interesting insight into the live of the locals.
Malaysia – Future Development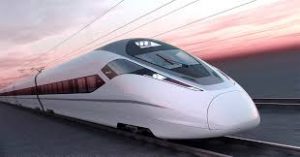 High Speed Rail (HSR)
High Speed Rail expected to be completed in year 2026, with the ripple effect of the project, development in Malaysia looks set to surge, as the newly-accessible prime estate along the tracks awakening now-sleepy towns hosting transit stations.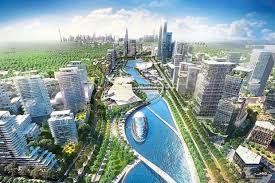 Future Development – Bandar Malaysia
Education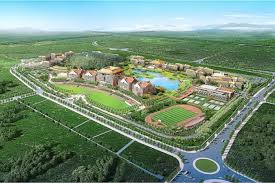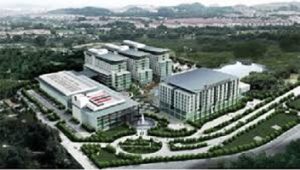 Foreign Universities Branch-Campus
Xiamen University Malaysia Campus
Monash University Malaysia
The University of Nottingham Malaysia Campus
De Montfort University
Heriot-watt University Malaysia
Manipal International University
Local University Branch Campus
Taylor's University College
Sunway University College
Inti International University College
Limkokwinf University of Creative Technology
University College Sedaya International
International School
Alice Smith School
Australian International School
French School
Say fol International school
International School of Kuala Lumpur